"Tasting bottle

" wine racks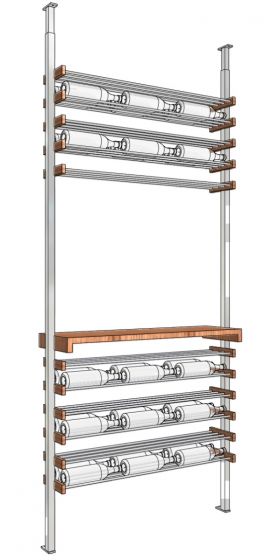 Overrall width available for this specific product.


The height is custom. Our different fixings guarantee a perfect fit for walls. ceilings, vaults.

La hauteur, toujours sur mesure pour un ajustement adéquat à tous vos espaces.
From an airy 1 bottle depth up to a 3 bottle for an abundant collection.
*Acrylic is not available for structures such as the counter, the U-shelf, the display box, the glass racks and the alcove. Discover our entire range ofwine shelves.